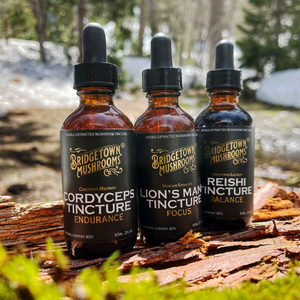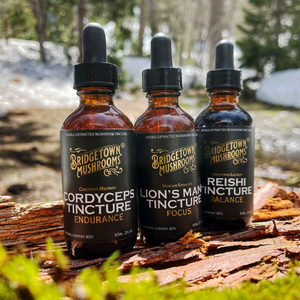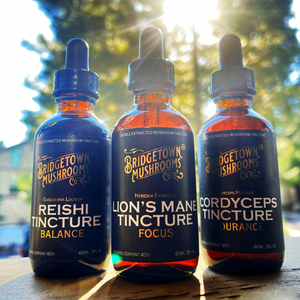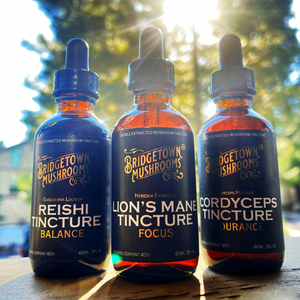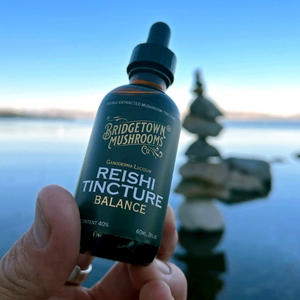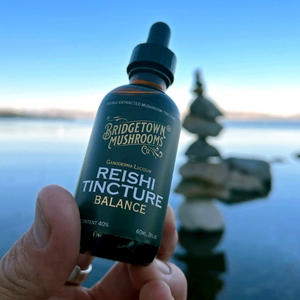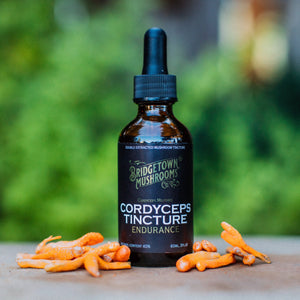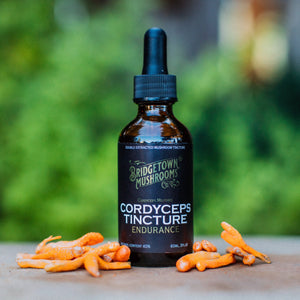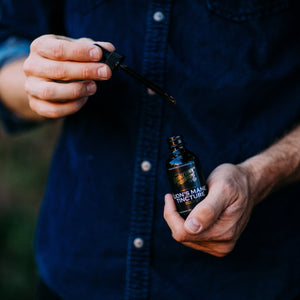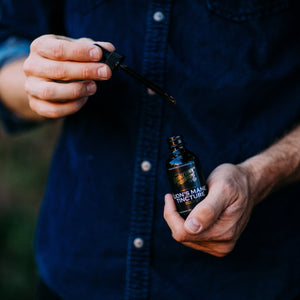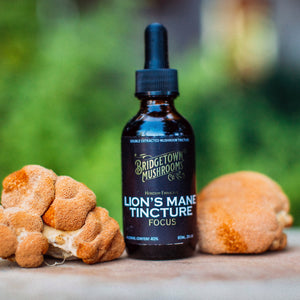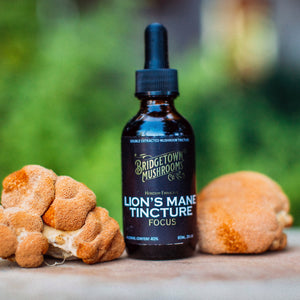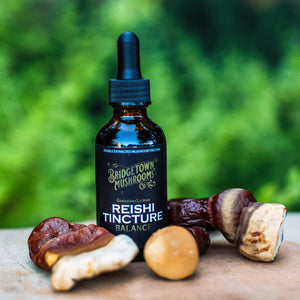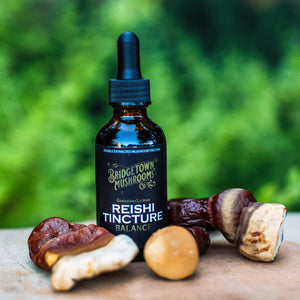 On Sale
Tincture Trio
Special Promotion: 
Buy three tinctures for the price of two!
Introducing our exclusive line of mushroom tinctures, designed to help you harness the power of nature for optimal health and wellness. Made from three potent mushroom varieties, our tinctures are carefully crafted to provide maximum benefits for your mind and body.
Our Lion's Mane tincture is perfect for those looking to support brain function and cognitive health. This mushroom is believed to enhance memory, focus, and overall mental clarity, making it an ideal choice for students, professionals, and anyone looking to boost their brainpower.
Our Reishi tincture is a powerful adaptogen that can help your body better manage stress and promote relaxation. Known as the "mushroom of immortality," Reishi has been used for centuries to support immune function, calm the mind, and promote restful sleep.
Last but not least, our Cordyceps tincture is designed to boost physical performance and support energy levels. Cordyceps is believed to enhance endurance, oxygen uptake, and overall athletic performance, making it a favorite among fitness enthusiasts and athletes.
All of our mushroom tinctures are made using only the highest quality ingredients, with no additives or preservatives. Each bottle contains a concentrated extract of the mushroom, making it easy to add to your favorite beverage or take on-the-go.